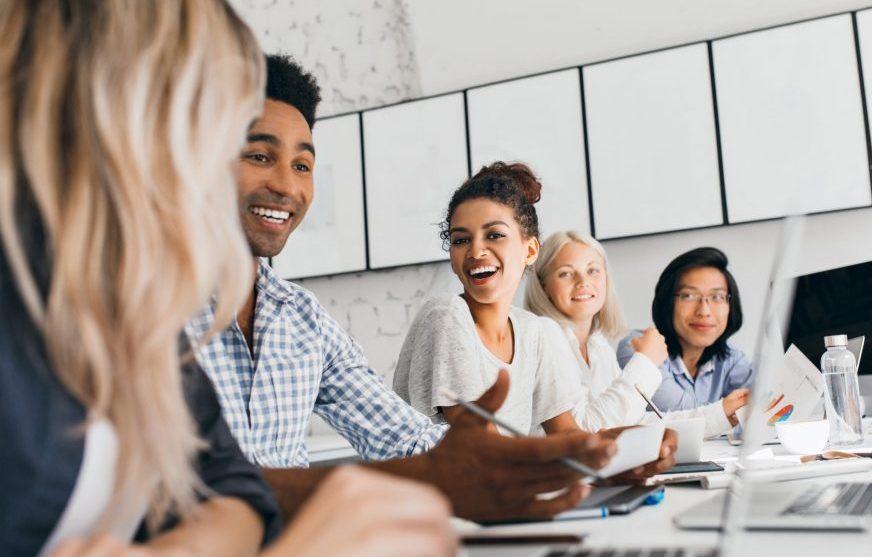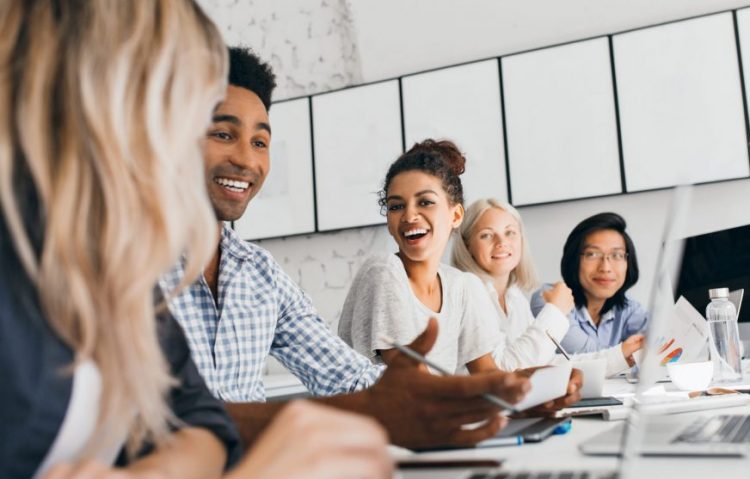 How to secure your dream job: a step-by-step guide
1/07/2020
Each and every one of us has at some stage in our lives applied for a job, some of us no doubt more often than others, but we have all gone through that same process.
Some people say the hardest part is being selected for an interview. They apply for so many jobs but never hear back from companies or recruiters. Some say it's the actual interview, and they freeze and become nervous when speaking with a potential employer.
In recent events, the COVID-19 pandemic has had a tremendous impact on the current employment situation. Over the last few months alone around 40 million Americans have lost their jobs, with the result of unemployment levels that have been unseen since the 1930's. And although these figures have slightly improved in the month of June 2020, we are still seeing over 13% of the US population unemployed.
It's not just the US that has been affected though. Unemployment across the whole of the European Union is expected to rise to nine percent in 2020, in the wake of the Coronavirus pandemic and subsequent lockdowns enforced by national governments. Among European countries, Greece is expected to suffer the worst unemployment rate of 19.9 percent, followed by Spain at 18.9 percent.
With so much unemployment, what does this mean to the average job-seeker? It means that as if you are in search of a job, you are going to have increased competition with so many people applying for the same jobs.
In this blog article, we will take you through the key steps of what you need to do as a job seeker to maximise your chances of securing an interview and landing your dream job.
1. Own your brand
Think of your favourite brand – Chanel, Burberry, Mercedes, Coca-Cola, the New England Patriots, or whichever it may be. They all have one thing in common: a strong identity.
Now think about yourself: how do people identify you? What are you perceived as within your industry, and how do your peers see you? Are you a subject matter expert, an innovator, a sales guru….whatever it may be, you need to understand yourself under the light of how people perceive you. Are you a Jack of all trades? Or are you a skilled specialist? The people that stand the highest chance of gaining an interview are the people who understand their identity and know which career path they are going down. So, before putting together a CV, firstly understand who you are and how you want to be portrayed.
Applying for random jobs will not help you advance in your career and will do more harm than good because you will eventually leave that job within a short time frame because it might not have been the right job for you, which then leads to job-hopping, something we will come onto shortly. So, in short, spend quality time on understanding who you are and also ask your close work colleagues/friends how they perceive you. You can often be surprised.
2. Tailor your CV – what to avoid
Most people will have a generic CV that they use for all applications. Some will only ever update the last job, so are using a CV which has had very little TLC.
People are surprised when they apply for dozens of positions but don't get called for an interview and more often than not it's because of the following reasons: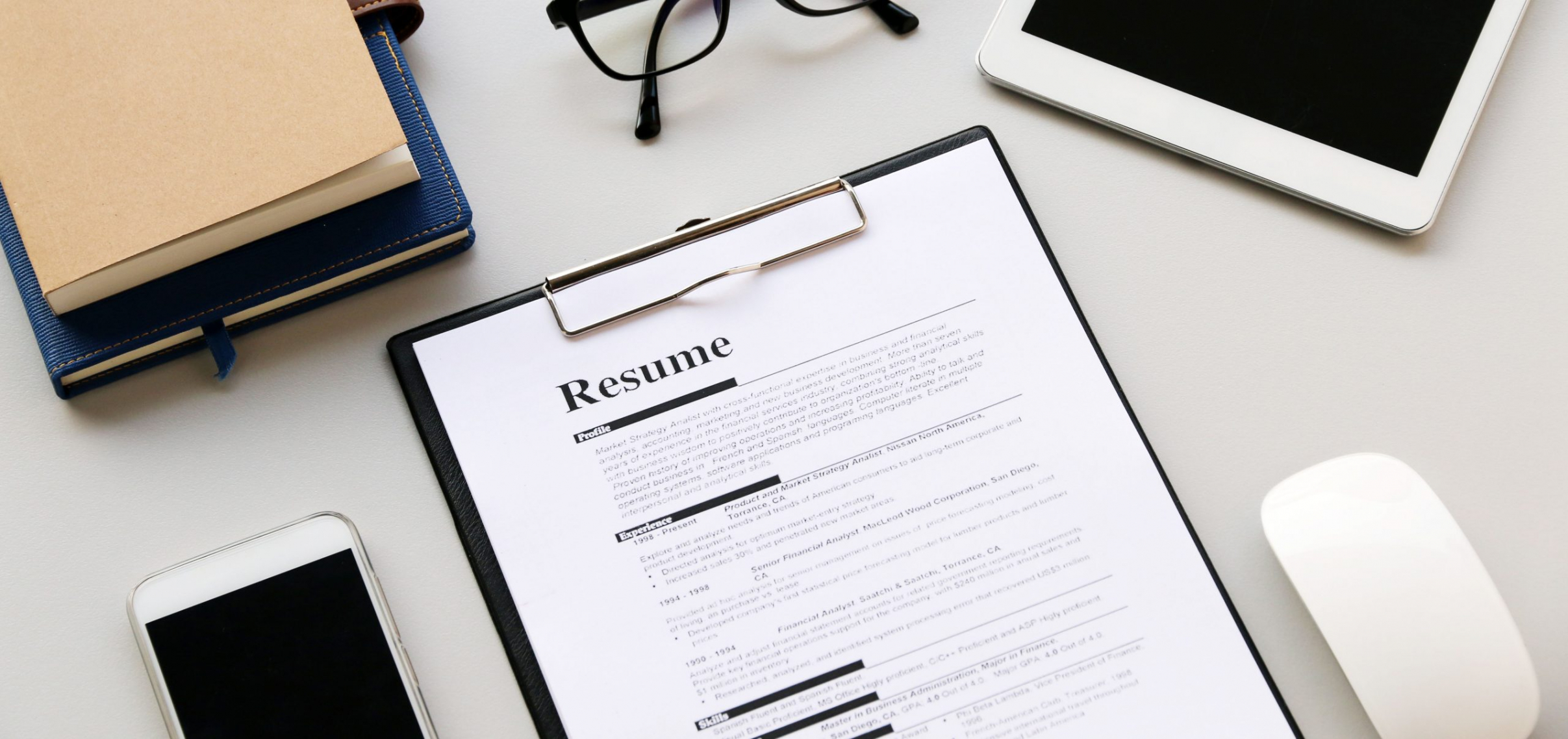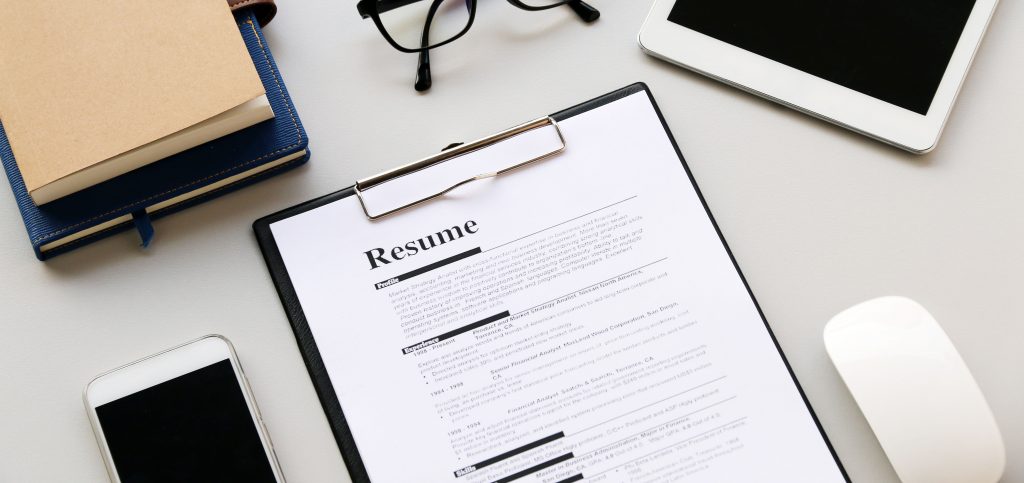 1. Your CV is a "Jack of all trades, master of none".
Using a generic CV is not going to make you stand out from the other CV's. Given some positions receive over 100 applications, often recruiters don't have enough time to feed through all the applications so they hunt for keywords within the CV. So make sure you get the basics right at least.
If you are applying for a software engineering role and the job description states under essential experience – Advanced level in Python or C++ then make sure your CV highlights this, and don't take it for granted that the recruiter knows you have this experience. Another one is as simple as your current job title. Let's take as an example a Sales Director role. Usually, most Sales Director roles are regional, so, for example, you would be applying for a Sales Director role to cover North America. In that case, if you have any experience relating to the North America region, make sure that you mention North America in your job title so that you can already draw the attention of the recruiter on that.
2. Your CV is too long winded
Remember that your CV is not a novel. Recruiters don't have enough time to read through several pages of it. Dependent on how much experience you have, your CV should be anywhere between 1-4 pages long. Keep it brief and to the point, and highlight essential experience, achievements, education, languages and skills.
3. Employment gaps
Potential employers don't like to see gaps of unemployment on a CV. If you did not work for a year, then be open about what you were doing i.e. travelling, looking after a sick relative, maternity….whatever it is, make sure you state it in the CV.
4. Incorrect Information
Even if it can be tempting to add a few skills your CV that you don't currently have with the plan that you might get the chance to develop them in the future, try to avoid doing so. In other words, don't mislead your potential employer, and stick to information that you can back up with actual experience.
5. Spelling mistakes and bad grammar
Even if you have checked over your CV several times, it's always good to get someone else, such as your partner or a friend to check through the CV as well. First impressions count for everything. If you haven't taken care over checking your CV for bad grammar or spelling mistakes then this gives a not so positive insight into how you possibly work; aka without paying attention to detail.
6. Unprofessional Email address
You would be surprised some of the email addresses recruiters see. It's very easy to set up a professional email address which you can use for applications.
No contact information – Hard to believe but some people still don't put contact information, which makes it very hard for recruiters to contact you. Phone number, email and City/Town, country of residence is sufficient. No need to give your actual address.
Unreadable font – Use Arial or Calibri to make it easy for the recruiter to read.
Formatting – If your CV is not formatted properly then sometimes recruiters can just overlook your CV. Make sure all the spacing is correct and then once the CV is finished, save it in PDF format so that you don't lose any of the formatting.
3. Find your target audience
The more passionate you are about joining a particular company the better.
The more targeted you are with your job search, the more chances become that you find a job that you really love. Try to identify which companies and areas are of interest to you and why they are of interest. Is it innovation, a new exciting venture, large corporate, branding? Whatever it is, understand why you are attracted to those companies, because this will need to come across in the interview.
The more passionate you are about joining a particular company the better. Once you have identified your target list of companies, try to understand where you would fit within that company and how the company can offer you a solid career path. Do not apply for numerous roles within the same company at the same time. One of recruiters' pet hates is receiving half a dozen applications at the same time for various positions from the same candidate. Applying for several roles at the same time does not increase your chances of securing an interview, it lowers your chances and can actually do long-term damage.
4. Avoid job hopping
This is the most common reason for companies not interviewing candidates even if they have the right experience. If you keep doing 2-year stints at companies and then moving on, the employer will think you will do the same in their company, so why should they invest their time and money if in two years you move on? It is understandable that if you are at the early stages of your career, then this can be more common, but anyone mid-career and beyond should try and avoid job-hopping.
If you have been made redundant, then do highlight this on the CV as the reason for leaving, otherwise, potential employers might think you left on your own accord. This could be the difference between securing and not securing an interview.
5. Social Media and Google
1. LinkedIn
Make sure you have a professional profile on LinkedIn. You can treat this as a CV. More often than not, this is the first port of call most potential employers/recruiters will check. Highlight key achievements and make sure the dates of employment on your profile match the dates of employment on your CV. A smart casual or professional photo increases your chances of potential employers contacting you. Having no photo, caricature, or even a company logo etc is not good etiquette. Also, be careful of what posts you like on LinkedIn and what you are sharing as your followers will be able to see this.
2. Facebook and Instagram
Check your private settings and what photos potential employers can view.
3. Google
Put your name into Google, click "Images", and do a quick check of what photos are out there of yourself.
6. Relationships / Networking
More often than not, if you have been working within the same industry for some time, you will know a lot of people in the industry. At this stage, you already now know your targeted companies that you want to approach, you may have been following those companies on LinkedIn, Spacenews, Satellitetoday or another social media portal. If you take full advantage of it then LinkedIn is a fantastic tool for networking and building relationships.
If you have friends or good relationships with people in your targeted company list then you can leverage on them. Let them assist you before you make any application. A warm introduction to the hiring manager from someone inside the company would give you a huge advantage over other applicants. Also, more often than not if you do get hired, then the person who introduced you will probably receive a small bonus for the referral, which is a win-win situation.
If you don't have any within the company you are targeting then start reaching out. For example, if you are an Embedded Systems Hardware Engineer then you would want to reach out to the Systems Manager or Team leader that you expect you would report into. Check out their LinkedIn profile, find something that you can both relate to, and send a warm introduction. You don't necessarily have to say you are looking for a job at that point, but just find something in common. That person can then follow you, so post relevant industry-related topics that you think that person would be interested in, and try to be a subject-matter expert in your domain.
7. Skill Set
Now more than ever before companies are looking to hire people who are up to date with new technologies. Pre-interview technical assignments are being sent by companies to test your skill set before deciding whether to interview you. Having said that, make sure your skills are as much up-to-date as possible, so you don't fall at the first hurdle.
8. Job Application
Do not use the same cover letter for all job applications, as few things are worse for a recruiter than to see a generic cover letter that is not tailored to the role that you are applying for. Keep the cover letter to a single page and highlight your relevant experience in relation to the role you are interested in, along with the reason you are applying, and mention why they should hire you (without being arrogant).
Also, if you can, leverage on any internal recommendations that you have received from someone within that company then highlight this in the cover letter.
Most of all make sure you have fully read up on the company and spent hours on their website reading their latest news articles. Research is key and information is power. A good and obvious question any interviewer should ask is: "What do you know about our company?". In this way, they can see whether the candidate has done their homework.
9. Interview
Practice, practice, and practice. Before any interview, you should practice with your partner or a friend the various interview techniques/formats as per below, so that you are comfortable. Let your partner pick some real-life questions and see how you get on. If you show any weaknesses then you know where you need to brush up on before the real interview.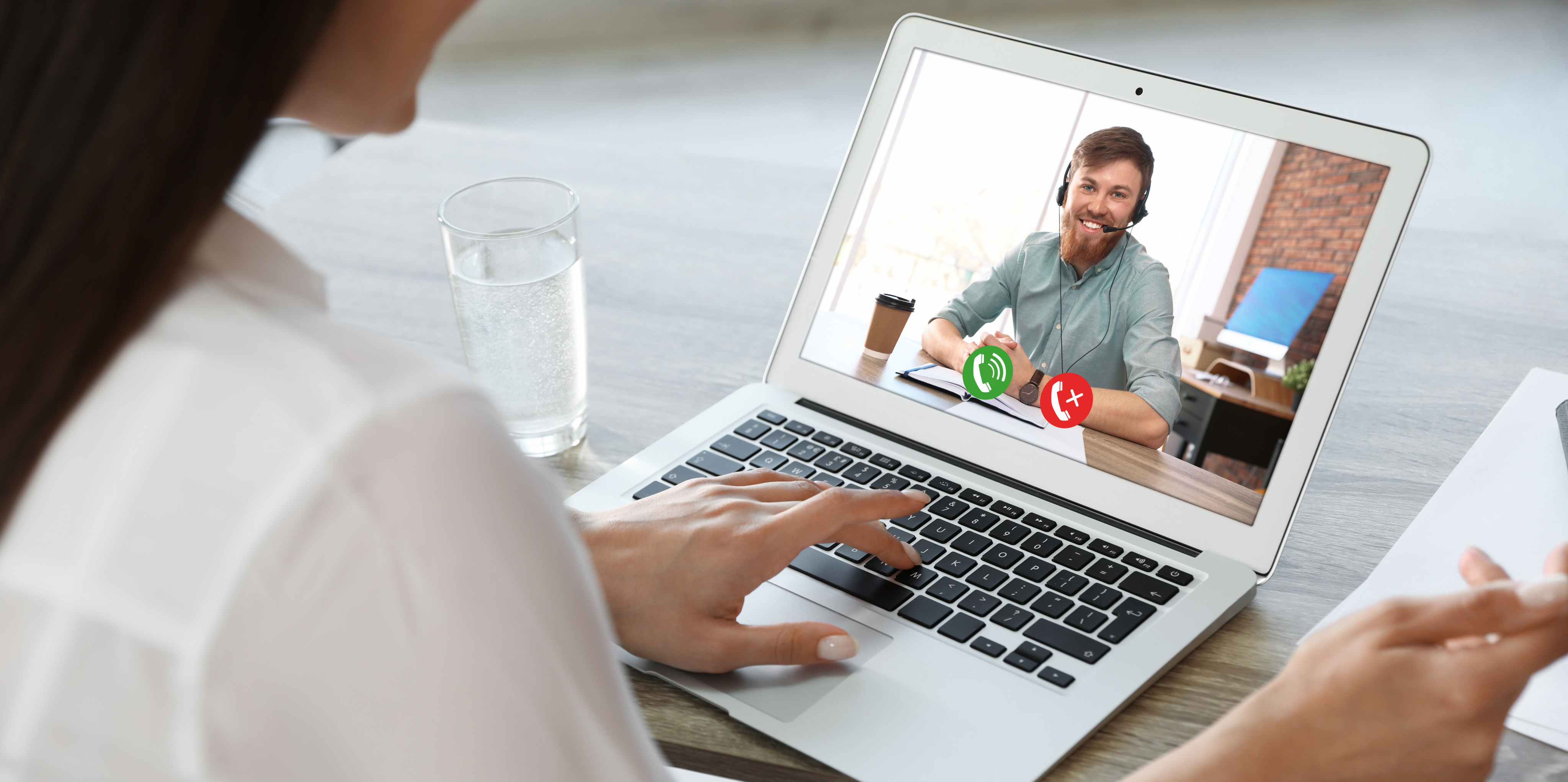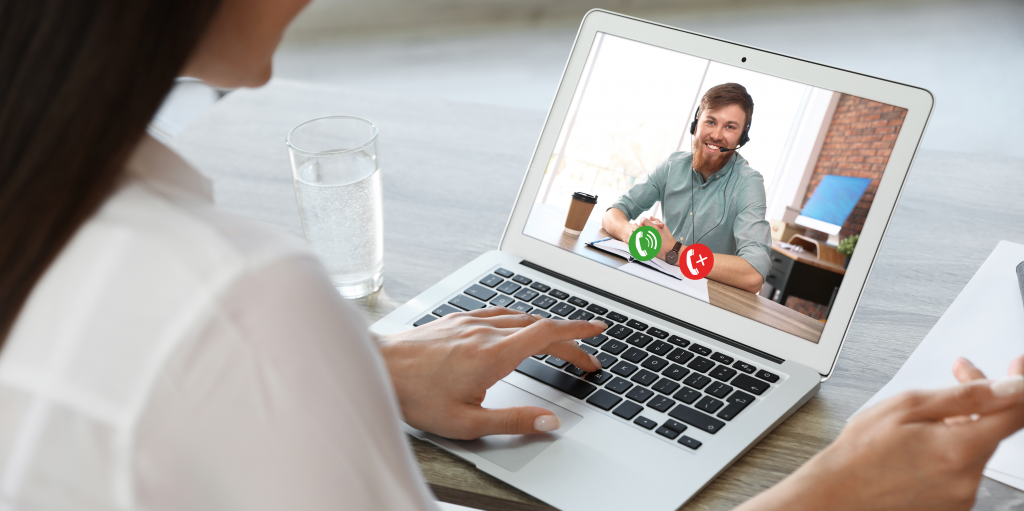 Some handy interview tips are:
1. Show availability. Be as open as possible with your availability to interview. Giving just limited availability to speak with a future employer shows signs that you are not very interested and makes it harder to schedule. Sometimes this can lead to losing out to other candidates who are more willing.
2. Make sure you've done your research.
3. Highlight your selling points and why they should hire you.
4. Anticipate the interviewer's questions and concerns surrounding your CV/Experience.
5. Have examples ready of key achievements relative to the role you're applying for.
6. Prepare half a dozen questions for the end of the interview, questions that you feel won't be covered in the actual interview.
7. Show enthusiasm during the interview. Most interviewers know whether they want to hire someone within the first 5 minutes, so make a good impression. Passion and confidence are key.
8. Optimise your online video communication – Whether it is Zoom, Microsoft Teams, Google Hangouts, or another platform, make sure you are comfortable using it before the actual interview. Ensure that you have a good internet connection, and no disturbances in the background from family, friends, or pets.
During the video interview, make sure you look presentable and are at a comfortable distance away from your camera. Although online video conferencing is not a face to face interview, body language still plays a big part.
Remember these key points:
Eye contact – Look at the camera rather than lower down at the interviewer.
Facial expressions – Look sincere and interested. Do not yawn or cross your arms.
Posture – don't slouch and keep upright
Vocal pitch – Stay relaxed and speak clearly.
Professionalism – Do not slurp tea or coffee during an interview and certainly don't eat.
Questions – Last but not least, make sure you have prepared questions for the interviewer. Those should preferably be questions that show enthusiasm to join, so questions relating to the role, team, company etc. Stay away from questions relating to benefits/package as this looks negative. Always close the meeting, ask when you should next hear back.
For on-site meetings: Plan ahead. Make sure you know how to get to the company location and always expect delays in your commute, so give yourself more than ample time so that you can freshen up, relax fully before the interview, go get a coffee, and not be rushed. Dress accordingly and arrive at your interview around 15 minutes before your scheduled interview time. This will give you time to check-in and go through security and so on. Make sure your body language is exactly the same as online, and that you engage with the interviewer/s.
10. Job Offer and expectations
Whether you are speaking with an external or internal recruiter, you need to discuss your salary expectations before being interviewed for a job. It's up to you and the recruiter to understand whether at the end of the process your expectations can be met by the potential employer. Not giving the recruiter realistic salary expectations will cripple your chances of securing the job and will also damage both yours and the recruiter's reputation with that company because you would have wasted everyone's time. So make sure you do your research and have realistic expectations otherwise you will not be taken seriously.
11. Onboarding
Companies should have an onboarding checklist that they will send you. Make sure you are compliant with everything, and keep to any agreed start dates. Businesses will usually plan well ahead of someone joining, so meetings/introductions will have been organised, IT/security will be set up, and everything will be prepared around your first day of employment. Delaying start dates will not give off a good immediate impression.
Key takeaways:
Going after your ideal job can sometimes be a daunting process. And when it comes to a position you are very interested in, you want to make sure you have done your part to fully maximise your chances of getting hired.
Setting a clear target and drafting a solid strategy on how to obtain it can be a good start and the most important parts of your venture. Personal branding, including a solid CV, good preparation, and clear expectations are some of the steps of this strategy we laid out in this guide of how to get your ideal job, that we hope that have found useful.
Ready to go after your dream job? Explore all the available vacancies here.
Want to stay updated on more hiring tips? Follow us on LinkedIn, and keep an eye for blog articles like this one, or discover more here.
Did you like the article? Don't forget to share it with someone that might find it useful!
This article was written by Ian Stammers, Head of New-Space and Satcom Recruitment (NSSR) at Sapienza Consulting.