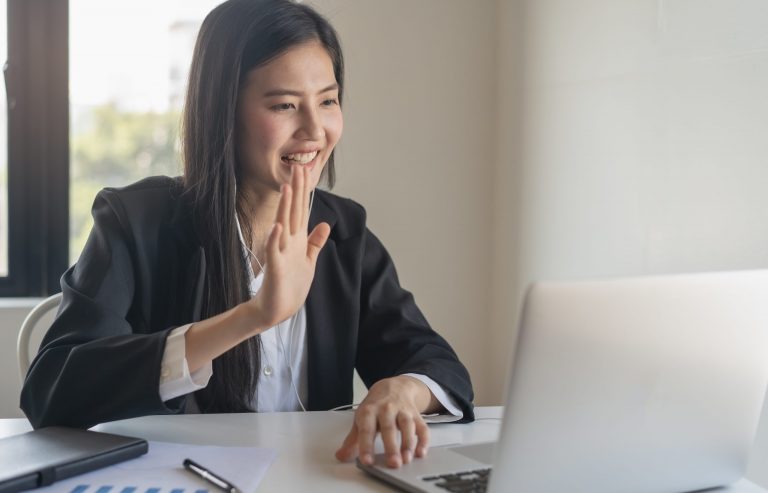 Remote employee onboarding – 9 effective tips
20/05/2020
Remote employee onboarding, when done right can have great benefits. From making your new remote employees feel welcome and making sure they are well-connected to the rest of the team, to laying a strong foundation for your remote employees to thrive, effective remote employee onboarding is crucial.
Given the fact that a strong onboarding programme can increase employee retention and productivity, getting the process right can be one of the most important aspects of remote hiring.
Below we have collected 7 useful tips that can help you optimise your remote employee onboarding:
1. Create a remote onboarding checklist
Laying out all the different stages of the remote onboarding process can help you create structure, make sure that you don't miss any important steps, and increase speed and efficiency. Sharing this list amongst your HR team can create structure, streamline the onboarding process, and ensure consistency.
In addition to creating a list for your talent acquisition team, you can also create an onboarding checklist for your new remote employees. In that way, not only you make them feel part of the process, but they can also actively contribute to making sure each step is being achieved successfully.
Want to take your onboarding checklist to the next level? Opt for an interactive online onboarding experience.
2. Put together a digital employee handbook
If you haven't done so already, creating an employee handbook is a great way to communicate all of the important aspects of your company's policies and procedures. Sharing this information with your remote employees is a great way to set clear expectations, familiarise them with the basics of your company culture and mission, and help them understand their rights and responsibilities as part of your team.
An employee handbook can contain:
Company values
Remote working policy
Code of conduct
Health and safety details
Training policy
Holidays policy
Statutory leave
IT security policies
Employee perks and benefits
3. Ensure their remote work IT environment is set up properly
Provide a pre-configured laptop with all the necessary applications, anti-virus, and back up software.
Make sure they have all the hardware equipment they need in order to perform their work.
Help them set up their company accounts.
Do their tasks require a VPN setup? Assist them with configuring one.
Is there a specific project management software or collaboration tool they need to be introduced to? Assure that you have put time aside for them to get familiar with it.
Lastly, let your employees familiarise themselves with any important security aspects, such as passwords, and make sure your IT department has everything provided in time, so your new employee has enough time to set everything up correctly before they start.
4. Provide remote training
As you would do for any new employee, make sure you train your new remote employee on any specific knowledge their new role requires.
This can be specifically relevant in case your company is utilising a nuanced software programme, or if your new remote employee will be operating within a particularly technical role, such as a software engineering or cybersecurity one.
From helping them understand your company's products, processes, and services to assisting them with obtaining a specific certification needed for their role, take time to make sure your employees get access to the important 'know-hows'.
A good idea could be to pair your new remote employee with a 'buddy', such as a more experienced colleague which can be their point of contact and answer any questions that might arise during their onboarding process.
5. Send your new remote employee a welcome package
Does your company have cool merchandise? Or do you want to share some fun branded items? This is the perfect chance to send them to your new remote employee and make them feel instantly more connected to your company in a tangible way. Adding a personalised message from your CEO in the package can also be a great way to enhance the way you communicate your brand identity.
6. Schedule a virtual company presentation
So, your new employee is all set up: connected to their accounts, drinking their coffee from their brand new mug you have sent them, and ready to start! That means that now is the perfect moment to introduce your company.
One of the best ways to do this is with a one-to-one virtual meeting during which you can present on the following aspects of your company:
History
Values
Vision
Goals
Position in the market
Company culture
During this presentation it is also a good idea to focus on the specific department you are hiring your employee for. This also gives your new remote employee a great opportunity to ask questions and understand their role within the organisation and their own team even better.
7. Introduce your new remote employee to their teammates
Not enough can be said about this part, as it is one of the most crucial ones. Effective communication amongst your team members is the cornerstone of a successful and frictionless collaboration.
Plan a group video call to introduce the new remote employee to their colleagues, and have each of them talk about themselves, their background, and their role in the company. Have the team give a warm welcome to the new remote employee, and have the new employee also introduce themselves to the team.
Ensuring a good first experience for both sides is going to maximise the chances for your team to work as efficiently as possible along the way.
Have the team give a warm welcome to the new remote employee, and have the new employee also introduce themselves to the team.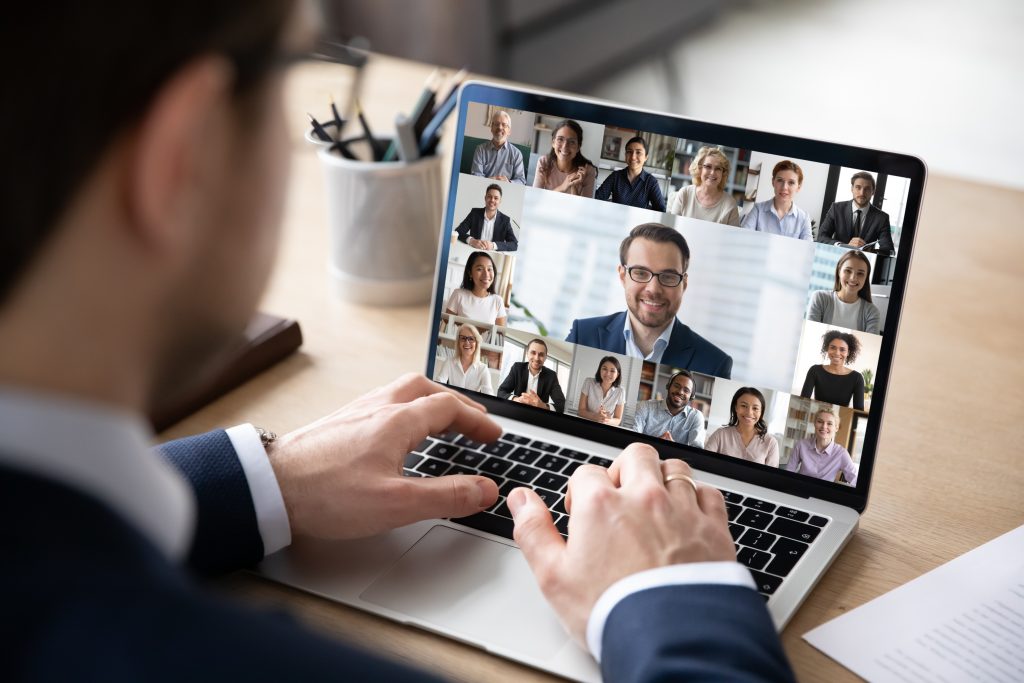 8. Provide a clear structure
Who is your new employee reporting to?
What will be their short-term goals and upcoming projects that they will be working on?
What is expected of them during the first few weeks of their remote work?
The better job you do in defining things clearly early on, the easier it will be along the way to measure results, evaluate outcomes, and provide good feedback.
9. Plan regular one-on-one meetings
While this might sound tedious or unnecessary, having your remote employee meet regularly with your HR manager or the person they are reporting to during their first weeks, is a great way to touch base on how they are doing, whether they are experiencing any difficulties within their role, but also get feedback from their side regarding their onboarding process and first weeks of employment.
Building rapport early on can lead to a stronger connection of the remote employee with your company, enhance their sense of belonging, and consequently lead to a higher chance that your employee will remain loyal.
Remember
Successful onboarding extends far beyond a checklist and in certain cases takes months. The more you invest in making sure you have optimised the process for your newly-hired candidates, the greater the reward you will reap in the long-run.
Did you enjoy our remote onboarding guide? Don't forget to share it with someone that could find it useful!
Are you ready to start hiring remotely? Sign up for an Employer Account on our space, defence, and security jobs platform today.
Want to read more on remote hiring best practices? Check out our blog post on how to optimise your remote hiring strategy here.
This article was written by Maria-Eirini Psaltidi, Copywriter and Content Creator at Sapienza Consulting.