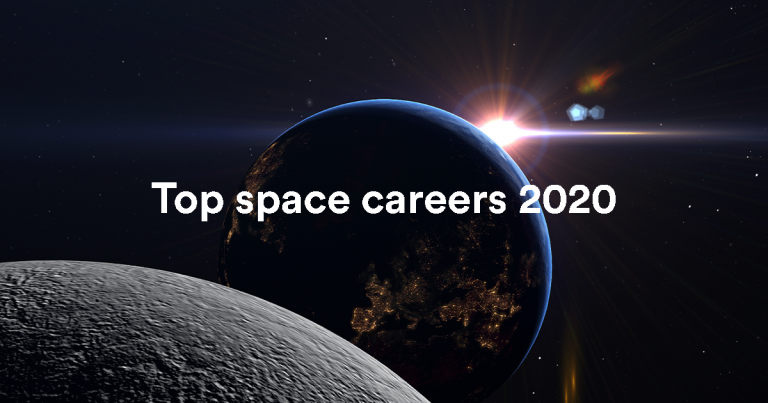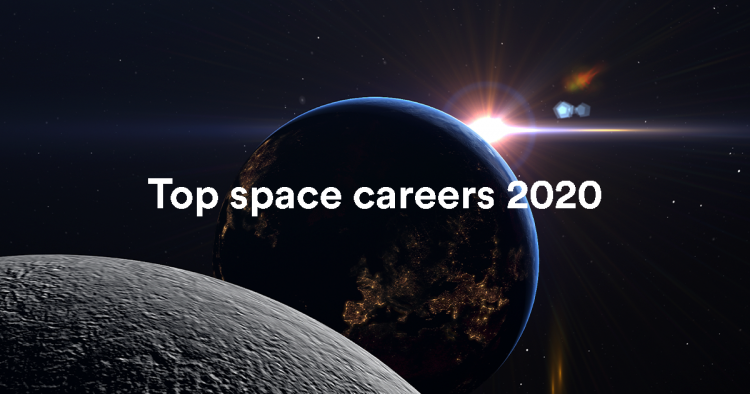 Top space careers 2020
5/08/2020
What are the top space careers in demand right now? And which space careers will be in demand in 2021? In this article, we will look into the most demanded careers in the space industry currently as well as the top emerging space careers that are expected to be in demand for the future.
The space industry is receiving increasing attention at the moment. While traditionally space had always been synonymous with government funding, the growing interest of privately-held ventures towards space as well as the emergence of cutting-edge new technologies have started shaping a new space economy. The result? Now more than ever, the space sector is under the spotlight on the global investment scene as well as 'the place to be' for those with an affinity for entrepreneurship and innovation. What does this mean? New opportunities are soaring. Whether you are an entry-level software engineer or a seasoned cyber security specialist, chances are that your expertise is and will continue being one of the most sought-after ones in the job market.
So let's have a look at the job positions the space industry is hiring the most.
The top 4 space careers in demand in 2020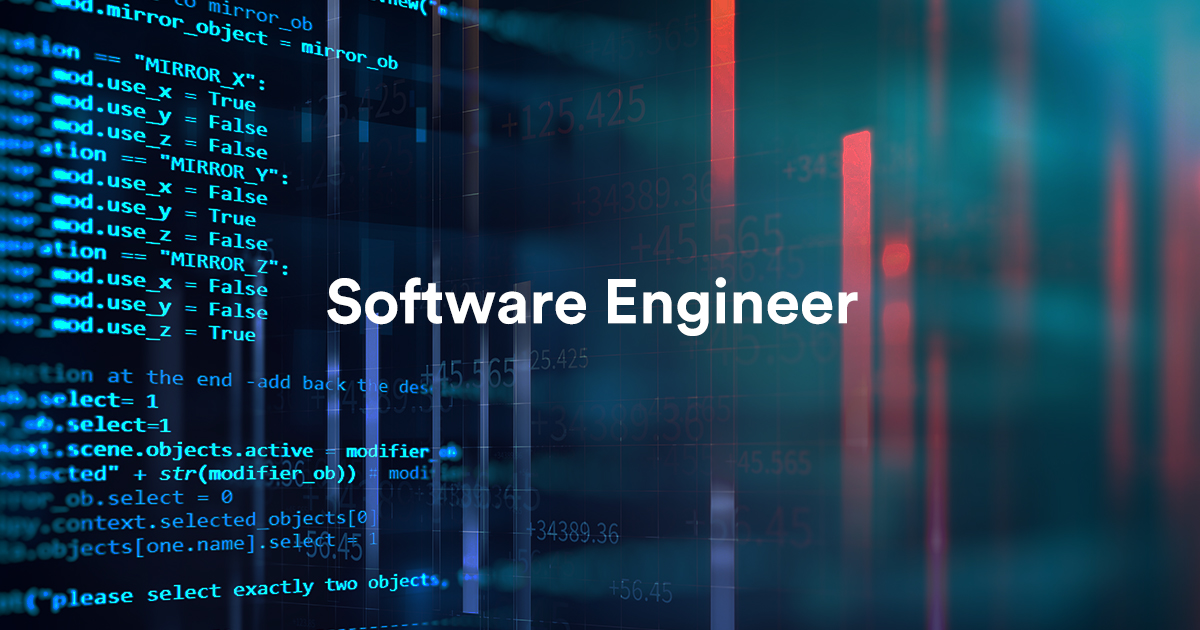 With automation being the name of the game in almost all areas of today's job market, software engineers become increasingly important. Especially when it comes to space projects such as complex rocket avionic systems and satellites, software is what 'makes the magic happen', ensuring things are running smoothly while, at the same time, reducing unnecessary costs. Software engineers working in the space industry can be responsible for the design, development, production, testing, and maintenance of software utilised in several areas, including but not limited to data collection and analysis, mission control, embedded systems, and cloud-based solutions amongst others.
What makes software engineers be in demand?
While electronics can be relatively easily outsourced from multiple suppliers, the development of specific software may not be easily outsourced and requires skilled talent. In addition, the spurring need to translate upstream research into downstream applications in hot areas such as the one of geospatial technology has only increased demand for experts with a software engineering background and is expected to continue doing so within the coming years.
Software Engineer Salary
Software engineers are amongst the hottest tech roles in space at the moment. This increasing demand in combination with the competition from non-space tech giants such as Google and Apple have resulted in the role being substantially compensated, with software developer salaries within the space industry within the EU market averaging €60k/year for countries such as Spain and Italy and €75k-€85k/year for countries such as Germany and the Netherlands. And when it comes to senior software developers? A senior software developer's salary within the space industry in a European country can average around €120k/year*.
Good remuneration in combination with the fact that this role requires mostly tech skills versus multiple years of experience makes it a highly attractive prospect for anyone interested in a successful space career.
Top software engineering careers in the space industry
Embedded Software Engineer
DevOps Engineer
Flight Software Engineer
Mission Control Software Engineer
Operations Software Engineer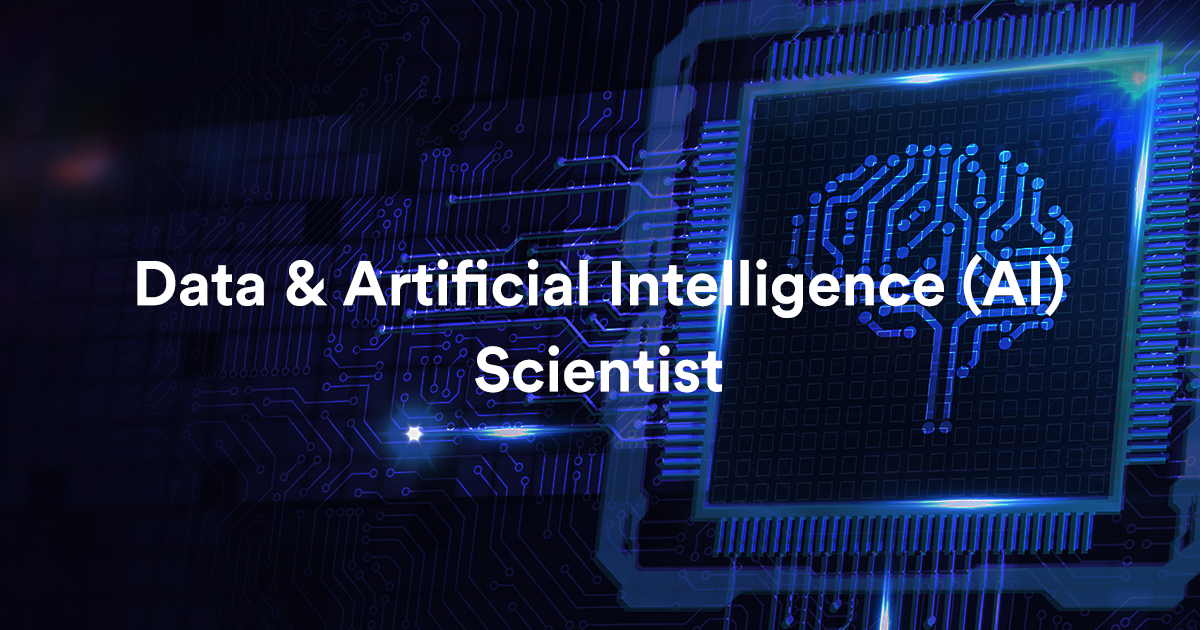 With the field of Earth Observation (EO) being currently at a key turning point and EO Big Data becoming openly accessible, the areas of data science and Artificial Intelligence (AI) within space are progressing immensely. Correct satellite data processing and interpretation on the ground is crucial in order for the efficiency of those satellite projects to be maximised. At the same time, more advanced data science aspects such as AI, machine learning, computer vision, and deep learning are gaining momentum and bringing the potential for new insights, predictive capabilities, and scalable exploration. Data scientists, analysts, and engineers are the ones needed for this potential to be fulfilled. Their work involves the analysis, interpretation, and visualisation of data usually obtained via remote sensing, as well as its transformation into actionable and strategic insights.
What makes data professionals be in demand?
Climate and weather, natural disaster prevention, agriculture, health, road safety, urbanisation, and global security are only a few of the multiple areas that satellites are an essential and globally unique data source for. Being able to harness the power of this information is valuable for organisations of all levels across several industries, while research and innovation involving geospatial data create further commercial and non-commercial opportunities and deem data scientists a highly sought after role.
Data Scientist Salary
Data scientists are following a coveted path, not only because their job is highly challenging, but also because it is well rewarded. The average salary of a data scientist within the space industry in Europe averages at €45k/year for countries with a lower average wage and €100k/year for countries with a higher average wage, while for senior data scientists and engineers salaries average around €120k/year*. Taking into consideration that this role is expected to grow even further in the coming years, salaries are only expected to increase.
Top data science & AI careers in the space industry
Data Scientist
Earth Observation Scientist
Machine Learning Engineer
Computer Vision Engineer
Geographic Information System (GIS) Analyst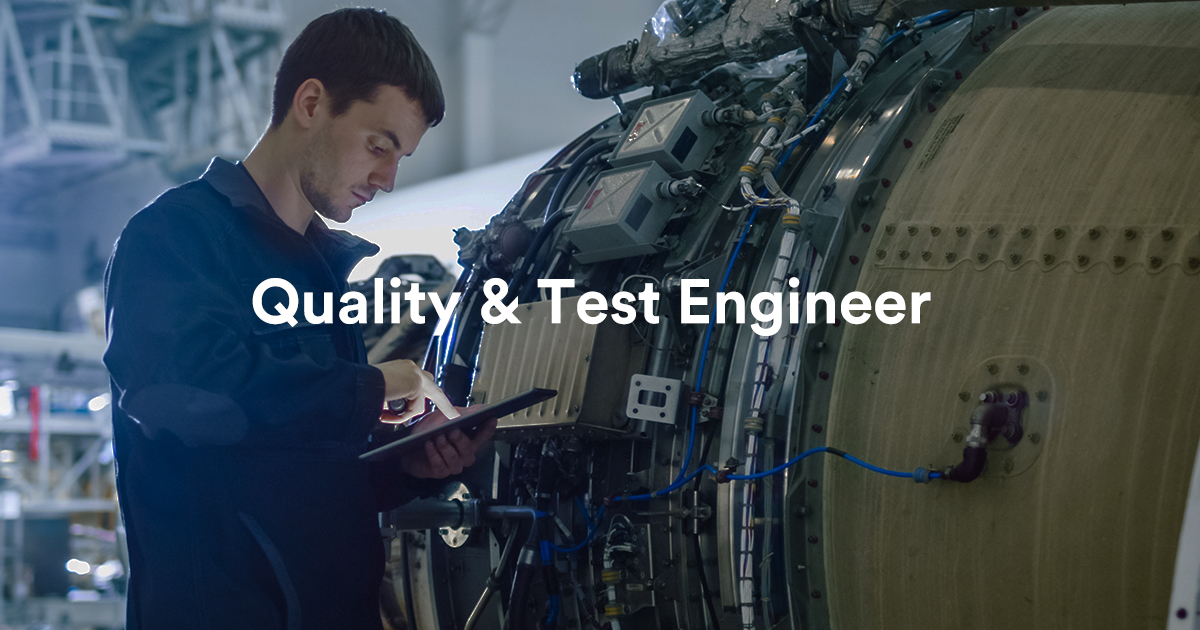 Quality management has always been one of the most important elements of any space mission. Whether it comes to making sure that mission-critical software requirements are well-defined or to a satellite's or rocket's hardware components being free of any embedded flaws, quality assurance plays a major role. Quality assurance (QA) engineering has always been one of the key elements within the highly regulated traditional space industry but also remains equally important within the commercial space realm.
Quality engineers working within the space industry are responsible for safeguarding the quality of products and equipment produced. Their role can come into play at different stages of the production, as they can work with ensuring that quality and engineering requirements and standards are met, manage non-conformances at supplier, production, and/or customer level, as well as support integration and testing of several subsystems before deployment.
What makes quality engineers be in demand?
Making sure that things work properly, to put in in a simple way, is of vital importance; especially when not only when tremendous amounts of budget are involved, but, even more so when human lives are at stake. As technology evolves and space systems evolve to become more and more complex, successful integration of system components, as well as rigorous testing, are becoming increasingly important. And while automation is steadily taking over a few of the traditional elements of the quality assurance role within the software area, the quality assurance and testing concepts will never cease to be an integral part of any space mission.
Another elemental reason the domain of quality assurance is expected to thrive even further within the next few years is the growing investment that is being ploughed into the SmallSat sector. With an expected compound annual growth rate (CAGR) of more than 17% within the next five years, and with thousands of micro-satellites currently being built around the world, and all needing to be tested, more quality assurance and testing roles will start emerging.
Quality & Test Engineer Salary
SDS-Jobs estimates the average annual pay for an aerospace quality engineer at the moment (2020) in Europe at €50k/year for countries such as Italy and Spain and at €100k/year for countries with higher average wage such as the UK and Germany. Senior quality engineers within the space industry in Europe can end up earning €140k/year on average*.
Top quality & test engineering careers in the space industry
Quality Assurance (QA) Engineer
Product Assurance (PA) Engineer
Test & Integration Engineer
Reliability & Safety Engineer
Quality Manager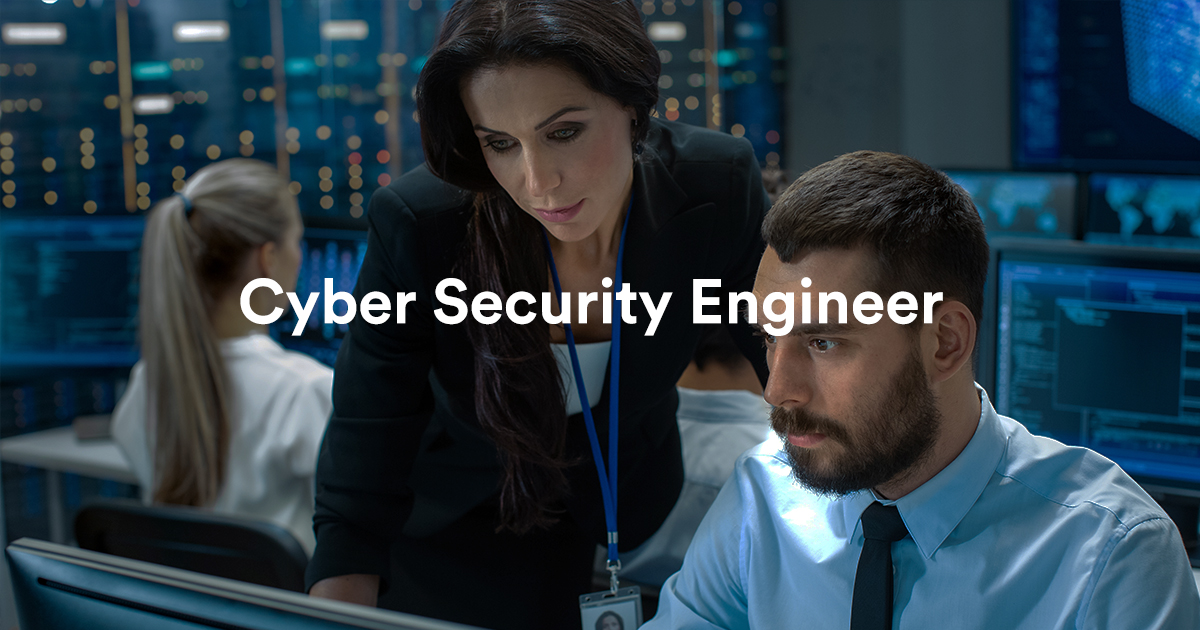 With cyber threats and cyber security breaches proliferating across several industries, the area of cybersecurity is gaining further and further significance. To achieve that expertise in security and cyber security, in particular, is in hot demand.
"If you know cyber security, then you have a guaranteed job – for life,"

Robert Herjavec, Founder and CEO of Herjavec Group
Cyber security engineers are mainly responsible for identifying vulnerabilities within IT infrastructures, software systems, and networks and shielding those against external threats. Common tasks of a cyber security engineer include threat analysis and modelling, risk prevention, security incident monitoring, reporting and reviewing, as well as research and analysis of methods for security among other tasks. Within the space industry, cyber security engineers can be involved in high-tech innovative projects such as cryptography via quantum key distribution (QKD) in order to ensure global navigation satellite system (GNSS) network performance and resilience.
What makes cyber security engineers be in demand?
Within the space industry security is exponentially becoming critical and space leaders are challenged to develop advanced and integrated capabilities necessary to approach the new complex and sophisticated cyber threats. In fact, it is primordial for the space industry to ensure secure and controlled development environments to build up space systems which are security and safety protected in order to guarantee confidentiality, integrity, and availability of information.
With several critical data streams between the Earth and space-based infrastructures in effect, one can easily understand why vulnerability of the cyberspace and space-based infrastructures is not to be taken lightly. As more and more players gain access to the Low Earth Orbit space and with outer space entering its privatisation era, the risk for malicious attacks increases as well, while militarisation of space brings forward the most obvious types of threats of all: the ones that can be weaponised.
The US Bureau of Labor Statistics projects the rate of growth for information security at 37% from 2012 to 2022, while according to Cybersecurity Ventures the cyber security unemployment rate dropped to zero percent in 2016 and has remained there ever since. In addition, according to EY's Global Information Security Survey 2018–19, 65% of organisations foresee an increase in their cyber security budget within 2020.
Cyber Security Engineer Salary
Cyber security engineers are undoubtedly amongst the highest-paid professions within the space industry at the moment. According to our experts, the average cyber security engineer salary within the space industry at the moment in Europe is a little bit above €45k/year for countries with a lower average wage and €80k-€90k/year for countries with a higher average wage. Senior cyber security engineers in the space industry in Europe can end up earning up to €120k/year on average*.
Top cyber security engineering careers in the space industry
Cyber Security Analyst/Consultant
InfoSec Specialist
Network Architect
Information Systems Security Officer (ISSO)
Penetration Tester
Did you enjoy reading this article? Don't forget to follow us on LinkedIn to stay up-to-date with more space industry insights as well as the latest space job opportunities.
---
*These figures have been kindly provided by Ian Stammers, Head of New-Space and Satcom Recruitment (NSSR) at Sapienza Consulting and Daphna Doodeman, Recruitment Operations Manager at Sapienza Consulting. Ian Stammers holds more than 20 years of experience in recruitment within the telecommunications and space industry, with the past few years focusing on the rapidly-growing NewSpace sector. Daphna Doodeman has been involved in the recruitment of international experts for more than a decade. The last eight years she has been focusing exclusively on the space industry, recruiting experts for major clients such as ESA, EUMETSAT, and NATO-NCI Agency.
---
This article was written by Maria-Eirini Psaltidi, Copywriter and Content Creator at Sapienza Consulting.